2023 inventory Sale!
Save up to 10% on furnace replacements, and up to 15% on furnace & A/C combo!
Learn More
#1 FOR HEATING AND AIR CONDITIONING IN RENO AND SPARKS
NEW LOCATION
1121 Corporate Blvd, Reno, NV 89502
PAUL'S – SERVICING NORTHERN NEVADA SINCE 1957
At Paul's, our dedicated field technicians and office staff are committed to giving you the very best in customer service. We work hard to make your heating and air conditioning experience enjoyable, and we only charge by the job, not by the hour.
We serve the Reno and Sparks areas.
Paul's Heating and Air Conditioning provides the Reno/Sparks area with old-fashioned, high quality, professional customer service, done right the first time to create comfortable, healthy, safe and energy efficient places to live and work. We provide the best Furnace and AC repair services in Reno and Sparks.
Read More
SCHEDULE YOUR SERVICE
DOWNLOAD THE PAUL'S APP ON ITUNES AND ON GOOGLE PLAY
With the new Paul's app, you can schedule an appointment directly through your mobile device allowing you to have peace of mind knowing that your heating, air conditioning, and repair needs are being met. Learn more about our App.
Apple App Store
Google Play Store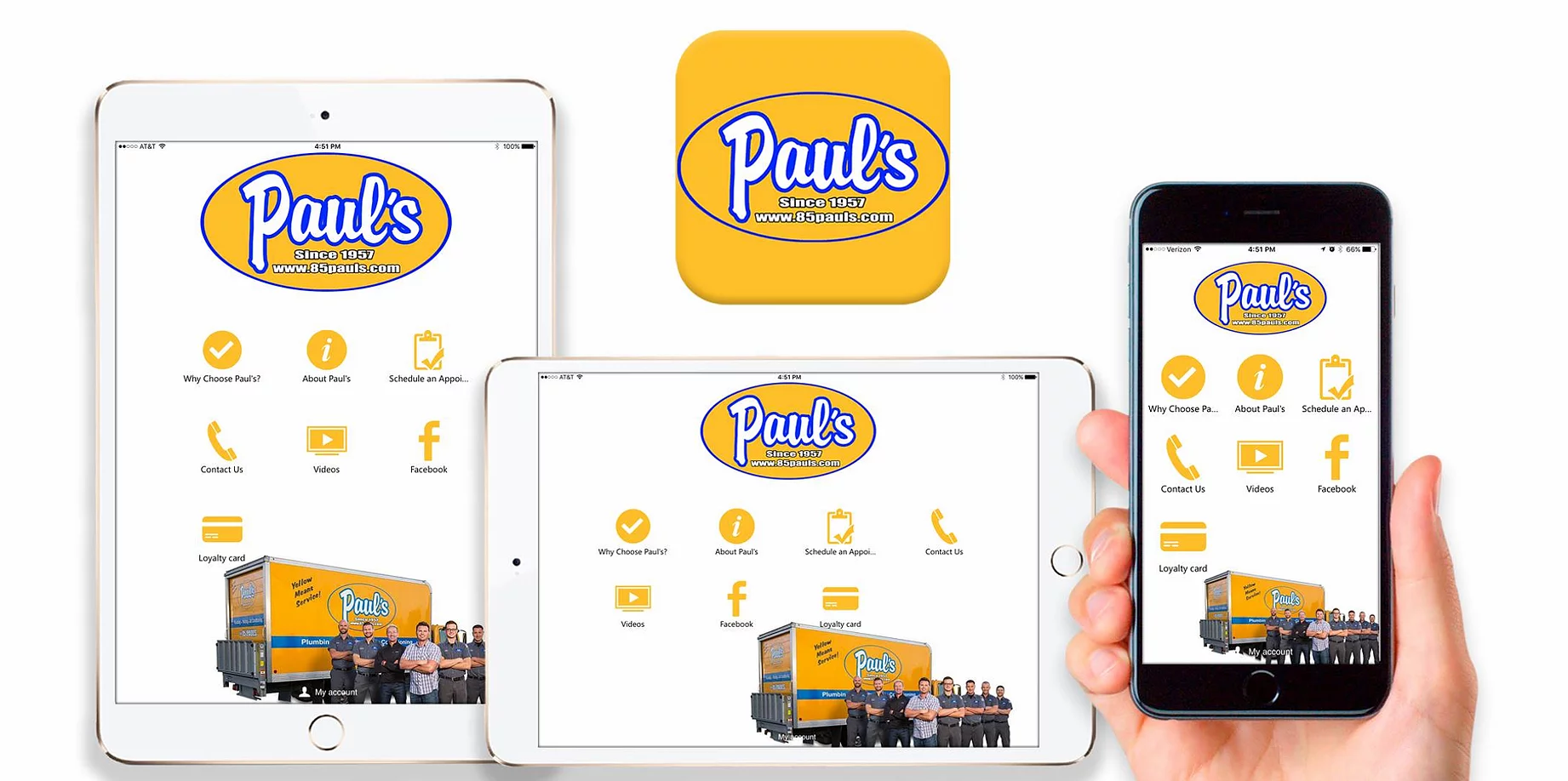 current weather
Take a look at our current forecast. It may be beneficial to set up a service on your equipment to ensure it can keep up with the weather. If you are concerned about your system keeping up with the demands weather brings, click the link below to schedule an appointment.
SCHEDULE YOUR SERVICE
Need a new water heater? Get your Free virtual quote Today!
RECEIVE $150 OFF WHEN USING OUR VIRTUAL WATER HEATER QUOTE FORM
Paul's is your one-stop-shop for all your furnace and air conditioning repair needs in the Reno and Sparks areas. Whether you're looking for a few helpful tips or in need of a larger scale project — we're your go-to source ready to handle it all.  Big or small, Paul's has you covered.  Providing the best furnace and AC installation and repair to the Reno and Sparks areas since 1957. Browse through a list of some of our services here, and get in touch for an estimate today.
The Paul's way has always been by the book.  Providing you with certified and properly trained technicians.  We put our technicians through a rigorous training program that ensures when they make it to your home they can provide you with the best air conditioning and furnace repair service in the Reno and Sparks areas.  We guarantee when you searching for AC repair or furnace repair companies, Paul's will be there to take care of you.
Professional Heating & Air Conditioning Repair Services
Paul's is a leading HVAC (Heating, Ventilation, and Air Conditioning) Service and Repair Provider in the Reno/Sparks area. With a comprehensive approach to service and repair, we provide our customers with a wide range of services. Since opening our doors back in 1957, we've been committed to our clients' needs and satisfaction. Whether you need air conditioner repair on a hot summers day or furnace repair in the middle of our freezing winters, at Paul's, keeping you comfortable is what we do.  Call us today to set up an appointment.  Become a WOW! Member today!
We Keep You Comfortable with Reliable Reno/Sparks Heating AND Cooling Services.
Even though the climate in Reno and Sparks can vary from day to day, Paul's can serve your Reno or Sparks repair needs no matter where you're located. Whether it's your home or office, furnace or air conditioner repair, maintenance or new install, HVAC electrical issues, heating system inspections and air conditioning check-ups, we bring our more than 65 years of experience to every service call.
Paul's is there for you when you need an emergency repair during a sweltering summer heat or an emergency heater repair during a freezing winter's day. We can also work with you on a regular maintenance plan to ensure the longevity of your unit. We have a heating and air conditioning monthly membership. Our industry-trained and certified professionals will listen to your concerns and address them with knowledgeable solutions to ensure that your system operates at its best year round — chilly or warm, we keep you comfortable!
Paul's Heating & Cooling Repair & Installation Services
Paul's HVAC technicians specialize in inspecting and repairing air conditioning units and furnaces that are not working correctly. They are experts at everything from condensers, coils, air ducts, air filtration to complete HVAC replacements and HVAC installations with the best warranties and service in Reno and Sparks.
When you're searching for "air conditioning repair near me", or "furnace repair near me" consider Paul's. Paul's has been in the business since 1957 with a proven reputation for outstanding, fast, and reliable service. Besides being fast and reliable, we're also thorough and always make sure our work is up to and beyond industry standards.
At Paul's Heating and Air Conditioning, we know that the summer sun in Northern Nevada can be brutal. When temperatures reach the triple digits, you want to have an air conditioning unit that won't quit. This is why our Reno and Sparks heating and air conditioning technicians are dedicated to helping homes and offices through the Greater Reno and Sparks areas.
Here are Some of Our Reno and Sparks HVAC Services:
Air Conditioning Videos
Annual Air Conditioning Tune Up and Inspections
Air Conditioning Replacement
Radiant Barrier
The Latest in Air Conditioning Technology
Air Conditioning Repair
AC Tips for Reno and Sparks Homeowners
Air Conditioning Q&A
American Standard Air Conditioning
Air Filtration
Furnace & Heating Repair
Heating Tune-Up
Heating Installation​